Resumen del proyecto:
Campaña de financiación participativa para la Intercomunidad Jardines de Aljamar situada en Tomares (Sevilla), con la que se formalizará un préstamo colectivo para mejoras en las instalaciones de seguridad de su perímetro y en la accesibilidad de sus portales.
---
Descripción del proyecto:
La Intercomunidad Jardines de Aljamar, formada por cuatro comunidades de propietarios de la calle Marie Curie de Tomares (Sevilla), y cuyo administrador de fincas es Grupo Agrinar, financiará con este préstamo colectivo mejoras en sus accesos y en la seguridad de su perímetro.
Se cambiaran las 3 puertas principales y la cancela de acceso de bomberos, así como también se efectuarán obras para mejorar la accesibilidad de personas con discapacidad física, poniendo una rampa de acceso en la entrada del Bloque 1, rehaciendo un camino de entrada en el acceso a los Bloques 2 y 3, y poniendo barandillas en algunos accesos.
Además, estos 3 nuevos accesos dispondrán de porteros automáticos dotados de iluminación, y con ello las 148 viviendas y los 13.184 m2 de urbanización quedarán completamente cerrados, dando mayor seguridad a todos sus habitantes y convirtiéndola en un entorno de acceso privado y más accesible para sillas de ruedas y carritos.
En 2017, la comunidad del Bloque 3 de la urbanización Jardines de Aljamar fue la primera comunidad de vecinos de España que se financió participativamente mediante un préstamo colectivo (crowdlending), en la plataforma Ecrowd, para la reforma de su fachada. Ese préstamo ya está totalmente amortizado y es ahora es la Intercomunidad, de la que forma parte, la que ha decidido tramitar su financiación mediante un préstamo colectivo en la plataforma de crowdlending Ecrowd.
---
¿Cómo se puede participar en este préstamo colectivo?:
- Regístrate gratis en la web de Ecrowd y sube una copia de tu DNI (o NIE + pasaporte), vigente y por las dos caras, en formato .pdf o .jpg, en el apartado "Mi perfil". Si ya estabas registrad@, entra en tu cuenta de Ecrowd.
- Infórmate de los detalles del funcionamiento del préstamo colectivo (intereses, plazos, riesgos y cuotas) en el apartado "Operativa de inversión" del proyecto.
- Infórmate sobre la entidad solicitante en el apartado "Promotor" y sobre las personas que la gestionan en el apartado "equipo gestor".
- Decide el importe de tu inversión* y la modalidad con la que hacer la aportación de los fondos.
- Informa a tus amigos que pueden participar también en el préstamo colectivo para que se complete más rápido.
*Durante la primera semana de la campaña de recaudación el importe de inversión estará limitado a 500€ por persona.
---
Conoce a Grupo Agrinar, el administrador de esta intercomunidad: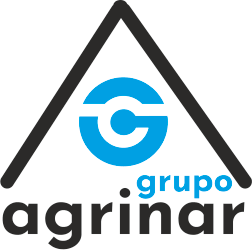 Somos un equipo multidisciplinar de profesionales y técnicos con años de experiencia empresarial
Desde 1990, ingenieros, arquitectos, economistas y profesionales relacionados con la gestión y planificación de empresas y proyectos nos hemos implicado en iniciativas empresariales de muy diverso tipo. Proyectos de construcción, urbanismo, planificación territorial, agroindustria, optimización de procesos y organización de empresas…
Desde nuestras oficinas en Tomares (Sevilla), esa experiencia de más de 30 años acumulada nos permite ofrecer servicios totalmente personalizados y una implicación directa en muchas iniciativas empresariales.
---
Ecrowd does not charge any commission on your investments or received interest.
The received interest will be subject to the applicable withholding tax.
Ecrowd is a regulated crowdlending operator (Plataforma de Financiación Participativa) with a licence from the Spanish Financial Authority (CNMV).
Ecrowd is not an investment services company or credit institution and does not participate in any investment guarantee fund or deposit guarantee fund. The investment projects presented on this platform are not subject to authorization or prior supervision by the CNMV or the Bank of Spain, and the information provided by the developers has not been reviewed by these institutions. All funds are deposited on the electronic payments platform LemonWay payment, which is registered with Bank of Spain. The performance of your portfolio depends on the success of each individual project. There is a risk of total or partial loss of the invested capital, not obtaining the expected financial return and limited liquidity. Carefully read the detailed project information before commiting to any investment. By investing in this project, you expressly state you have received, read and accepted the general conditions of Ecrowd Diversification is the optimal strategy for managing your investment portfolio.
More information: how to invest with Ecrowd
---
This is a protected info only accesible for registered users. Please
log in
to see the details. If you don't have an account, please register
here
.
Investors

Javier
500€

Angel
500€

Miguel Ángel
500€

Elia
500€

Frederic
500€

Rubén
500€

Mario
500€

Ignacio
500€

Alberto
500€

Lucia
500€

Santi
500€

Iñaki
500€

Jordi
500€

Alessio
400€

Higini
300€

Josep Maria
300€

Sylvain
300€

Juan Jose
250€

Oscar
250€

Arthur
250€

Pol
250€

José Antonio
225€

Joaquim
200€

Cristina
200€

Sebastià
200€

Guillem
200€

Jesus
200€

Jorge
200€

Javier
150€

Ximo
150€

Juan Luis
150€

Eulogio
125€

Mercedes
125€

Manel
100€

Francis
100€

Albert
100€

Matias
100€

Juana Teresa
100€

Jordi
100€

Sergio
100€

Rosa
100€

Xosé
100€

Pedro
100€

M. Carmen
100€

Aleix
75€

Albert
75€

Sofia
75€

Andreu
75€

Eñaut
75€

Jon Ander
75€

Luis
75€

Pablo
75€

Marcel
75€

Jose Ignacio
50€

Jordi
50€

Jesús
50€

Francisco
50€

Xabier
50€

Vicente
50€

Joaquin
50€

David
50€

Anna
50€

Antonio
50€

Dolors
50€

Ilun
50€

Carlos
50€
Would you like to be like them?
There are no updates yet